Sales automation software uses pre-configured processes and/or artificial intelligence (AI) to automate tasks specific to the sales pipeline. While there are many standalone sales automation tools, it's also common to find tools built into customer relationship management (CRM) software for streamlining workflows. We reviewed dozens of various standalone solutions and sales automation CRMs and identified our top 11 options for small businesses.
| Sales Automation Tools | Best For |
| --- | --- |
| | Businesses looking for simple, automated appointment scheduling tools |
| | Sales teams that want a free, automated email solution |
| | Companies that want to combine workflows with external applications automatically |
| | Organizations looking for a CRM that can provide artificial intelligence (AI)-powered sales advice |
| | Sales teams that want advanced, automated email marketing features |
| | Sales professionals who want tools to automate deal management tasks |
| | Businesses that want built-in, automated telephonic features |
| | Companies looking for automated solutions for both direct sales and mass marketing activities |
| | Sales organizations that want to automate invoicing within their CRM |
| | Business-to-business (B2B) organizations that want to automate lead generation tasks |
| | Sales teams looking for automatic AI tools for advanced sales insights |
1. Calendly
Pricing: Plans range from $0 to $12 per month
Automation capabilities: Automates the appointment scheduling process and synchronizes with calendars
Calendly is a low-cost, easy-to-use sales management tool that allows businesses to schedule appointments and meetings easily without the constant back and forth deliberation via email. The scheduling portal is self-explanatory for recipients, and detailed preferences can be set according to the user's appointment times and setting preferences.
Key Features
Synchronizes appointment schedule with connected calendars automatically
Allows users to preset availability rules for scheduling appointments
Users determine which appointment channels to utilize, such as phone call, video conference, in-person appointment
Scheduling portal can be accessed by the recipient easily via an email link or a button on a webpage
2. HubSpot Sales Hub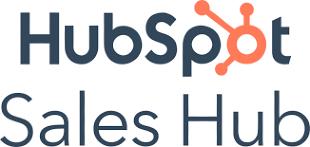 Pricing: Plans range from $0 to $1,200 per month
Automation capabilities: Automates notifications to reps with pipeline changes, task creations, and email follow-ups with prospects
HubSpot Sales assists teams in automating certain tasks in the sales pipeline such as assigning leads to reps, task generation, and email follow-ups with prospects. The email automation tools can even be accessed through HubSpot's free plan, along with other useful CRM features.
Key Features
Automated email follow-ups can be configured for prospects
Tasks can be generated automatically for sales reps based on workflow changes
Leads can be assigned automatically based on contact triggers
Do you want to learn more? Check out our HubSpot CRM review and discover how it can help your sales team manage and close deals more effectively.
3. Zapier
Pricing: Plans start from $0 to $599 per month
Automation capabilities: Automates and synchronizes the creation of task workflows through integrations with third-party applications
Zapier automates workflows by creating tasks based on certain triggers, such as automatically adding an email address to a Mailchimp audience list when someone submits an inquiry form on Facebook. Most of these workflows can be created without any coding knowledge, and the platform integrates with thousands of software applications commonly used by small businesses.
Key Features
Can create workflow tasks from form submissions from one application to another
Syncs contact lead information automatically with spreadsheet software
Integration with more than 3,000 commonly used small business applications like Slack, Google Workspace, Trello, Mailchimp, and Facebook
Point-and-click interface makes it easy to create task workflow rules
4. Pipedrive
Pricing: Ranges from $12.50 to $99 per user, per month
Automation capabilities: Automates pipeline and lead management and offers AI tools for automatic performance-enhancing sales tips
Many of the sales automation features offered by Pipedrive come from its AI-powered sales assistant. The sales assistant acts as a coach and informs the user automatically on items like which leads to focus on next, action steps for better sales performance, and tips for improving their experience while using the Pipedrive platform.
Key Features
AI-powered sales assistant automatically generates productivity tips, such as integration recommendations, and advice on other tasks that can be automated
Automated email scheduling to follow up with certain leads
Workflow task automation can be set based on triggers and desired actions
Notifications and progress updates can be shared with teams automatically using the AI sales assistant
Check out our Pipedrive CRM review to see if it's a good fit for your business.
5. Mailchimp

Pricing: Plans range from $0 to $299 per month
Automation capabilities: Automates prospect and customer emails by creating email marketing workflows and sending emails based on time or behavioral optimization triggers
Mailchimp assists with sales automation specifically on the email marketing process. Some of the advanced tools in the platform allow businesses to send emails based automatically on time of day, customer purchase history, page navigation, and customer interest in a specific product. There are also drip campaign marketing capabilities that nurture leads by sending them a series of emails over a set period.
Key Features
Email marketing campaigns can be automated to send time-optimized emails
Emails can be sent in response to behavior triggers like purchasing a product or clicking specific website pages
Automatic product retargeting emails can be sent based on website pages viewed
Drip email campaigns can be automated for lead nurturing
6. Prospect.io

Pricing: Starts at $19 per user, per month, and offers professional add-ons for an additional $39 to $99 per month
Automation capabilities: Automates sales tasks along the prospecting stages of the sales pipeline including deal assignments that need to be created, completed, and monitored
Prospect.io is an excellent sales automation tool for generating new sales prospects and staying in touch with them using email. Its automation capabilities also extend to creating deals on the correct stage of the sales pipeline based on preconfigured conditions or triggers.
Key Features
Automatic prospect enrollment based on preconfigured triggers or events
Deals can be generated automatically based on prospect triggers
Emails can be deployed automatically using personalized attributes of the prospect
Building blocks feature allows sales reps to use conditions to create workflows based on prospect behavior and preset filters
7. Agile CRM

Pricing: Ranges from $0 to $47.99 per user, per month
Automation capabilities: Automates post-call administrative tasks, such as follow-up messaging, and automates marketing tasks, such as social media posting, autoresponders, and distribution of email newsletters, with premade templates
Some of the notable sales automation capabilities Agile CRM offers are within the calling functions of the CRM. Users can preconfigure a list of contacts based on tags and attributes to auto-dial as part of high-volume phone campaigns, and complete post-call tasks like follow-up messaging, call note logging, and calendar scheduling automatically.
Key Features
Automated telephony tools log phone call appointments and handle post-call administrative tasks
Social media posts can be deployed automatically
Autoresponder feature sends emails automatically based on triggers or actions of a contact
Auto dialer tool to set up and sequence contacts for outbound call campaigns
Do you want more information? Check out our CRM review on Agile CRM to see if it's right for your business.
8. ActiveCampaign
Pricing: Starts at $9 per month to $405 per month
Automation capabilities: Automated email follow-ups, market segmentation, task workflow creation, sales routing, and lead scoring
ActiveCampaign provides automation for both direct sales prospecting and mass marketing. Users can receive automated updates showing lead scores and deal information to optimize their sales tasks, send automated follow-up emails, and segment customer lists for various marketing campaigns.
Key Features
Automated lead scoring to see which leads are the most optimal to pursue
Market segmentation tools to personalize the marketing process automatically based on behavioral and demographic attributes
Automated follow-up emails sent based on triggers
Automated deal updates notify reps about changes in the deal owner, pipeline stage, and potential deal value
9. Keap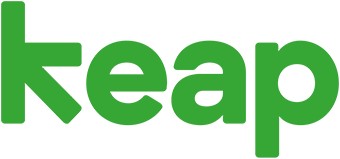 Pricing: Ranges from $79 to $199 per month.
Automation capabilities: Automated text messaging, emailing, payment processing, and task reminders as well as workflow task creation automation.
While Keap provides similar automation tools to other software products on this list, such as automated workflows and follow-up emails, its most distinctive automation features are the payment processing and invoicing tools. Through integrations with Stripe, PayPal, and WePay, users can automate recurring invoices and reminders throughout the CRM system.
Key Features
Automated workflow creates follow-up text messaging or email based on lead triggers
Automatic payment processing invoice reminders through integrations with Stripe, PayPal, and WePay
Xero and QuickBooks sync received payments to bookkeeping transactions automatically
10. Leadiro
Pricing: Pricing varies based on business needs and must be quoted through their sales team
Automation capabilities: Automates lead list generation and data entry processes
Leadiro is a unique software platform that assists businesses in one of the most tedious tasks in sales: lead generation. The platform is designed for B2B organizations and acts as a large-scale database prepopulated with contact information and email lists based on the desired target business industry, size, geographic location, and job title of the contact.
Key Features
Offers prebuilt, targeted lead contact lists based on industry, titles, and business size
Can target customers automatically based on buying intent and signals which can translate into lead scores
Lead data is updated automatically based on the most recent information acquired
11. Freshsales

Pricing: From $15 to $69 per user, per month
Automation capabilities: Automates sales assignments, contact profile updates, and insights on the sales pipeline, sales forecasting, and calendar event suggestions
The Freddy AI tool is the biggest catalyst for sales automation within Freshsales. It offers advanced insights automatically on things like the best next steps to take with a prospect, the likelihood of deal success, out-of-office detection, predictive lead scoring, sales forecasting, and duplication of contacts within the CRM database.
Key Features
Automated profile enrichment updates contact profiles automatically based on public information
Automatic assignment of accounts, deals, and contacts to sales reps based on preset rules and contact triggers
Freddy AI offers advanced insights on leads and deals and can detect duplicated data automatically to ensure a clean database
Built-in answer bot answers common live-chat questions for customers automatically
Read our full Freshsales review to discover how this software helps teams reach their business goals.
How We Evaluated the Best Sales Automation Software
We specifically evaluated sales automation functionality within each platform, including automation to enhance the sales process for pipeline stages such as lead generation and lead nurturing, appointment scheduling, sales enablement, and marketing campaign deployment. We also looked at automation capabilities for sales management that monitor and delegate sales activities.
In addition to automation features, we considered pricing, overall usability, integration capabilities, and customer support for each of these sales automation software platforms.
Bottom Line
Sales automation tools can take many forms within the sales process, from initial lead generation to finalizing payments. For businesses looking for effective tools, it's essential to first consider which sales tasks you want to automate―and use that determination to choose software that offers the most value to your business.
You May Also Like